General maintenance & emergency roof repairs for commercial & domestic clients; We are experienced in working with Slate & Tile.

We carry materials with us on all jobs which allows us to make repairs on the spot.

We cover most aspects of roofing including:

Call apm24-7 today! 07765664137 to have your roof inspected Free of Charge to avoid unnecessarily expensive repairs in the future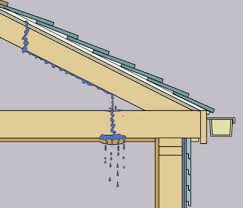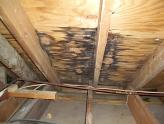 Spotting a Roof Leak
Noticing that you have a roof leak can be the hardest part of roofing maintenance, as leaks are often slow, and can cause a lot of damage before you would normally notice a problem.

To spot small leaks before they turn into a big problem it's a good idea to inspect your roof at least once a year (or twice a year if possible).

Carefully use a ladder to inspect your roof - but do not walk on the surface as this can damage your roofing and is very unsafe. Use binoculars to examine the roof.look for any cracked or damaged roofing tiles or slates. Extreme weather and ice can cause cracked tiles which can leave large parts of the roof exposed to the felt underneath.
Look for any discoloured patches on your roof for example any black or green areas.
If your roof is more than a few years old check the loft or attic ceiling (and rafters) for damp patches after a storm or period of heavy snow.
Roofing repairs are cheaper the earlier they are spotted.
Spotting roofing leaks and knowing when repairs are required can be challenging, though most home owners will manage. However, doing the actual work is usually only possible by a qualified roofer.
Leaving a roof leak unfixed can result in damp walls, mould in the loft and at worst, structural damage to the roof itself.
Call apm24-7 on 07765664137 to have your roof inspected Free of Charge to avoid unnecessarily expensive repairs in the future.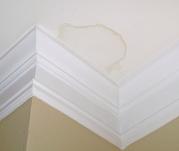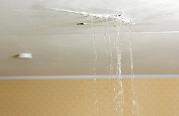 Emergency Roof Repair
If you have a roofing emergency such as a leaking roof, blocked pipe,drain,toilet or a broken gutter, contact us NOW & we'll be there soon!
We aim to respond to your emergency within 2 hours from receiving your call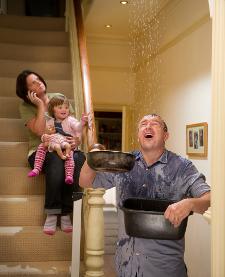 Gutter Repairs,Cleaning and Installations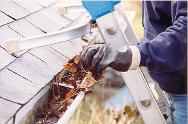 We do them all… whether your gutters need cleaned, repaired or a complete overhaul, cast or plastic.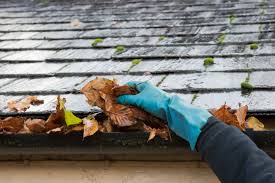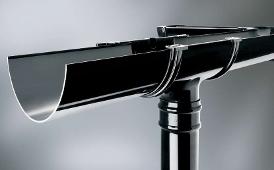 Moss and Lichen Treatment
Moss will destroy all surfaces it grows on, moss doesn't just grow on the outside it goes in and under the roof tiles leading to broken tiles and porous tiles.

Repairing the damage caused by over grown moss can be very costly including broken tiles, nail rot, rot to wooden battens that hold the tile on, damage to felt and general damp that can find its way into the loft down-pipes and guttering.
We can treat it...
Call us today! 07765664137

Treatment will kill all types of growth without the need for any washing off, scrubbing or pressure washing in most cases, but some cases the roof may have to be cleared in order to guarantee results. We advise tradition hand cleaning method to assure no further damage and premature ageing caused with the use of power washer and harsh chemicals.
All gutters cleared, checked and cleaned on completion..

Totally safe and non-hazardous to children and animals.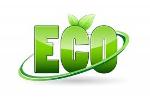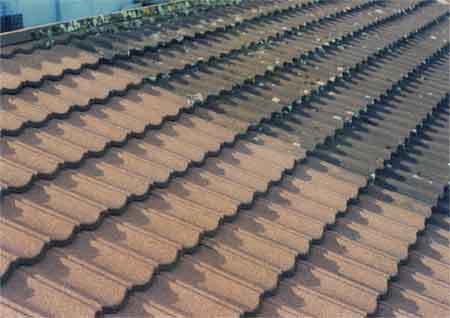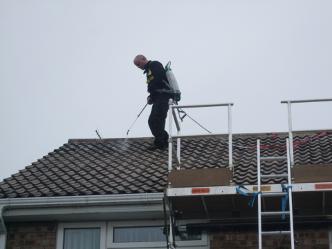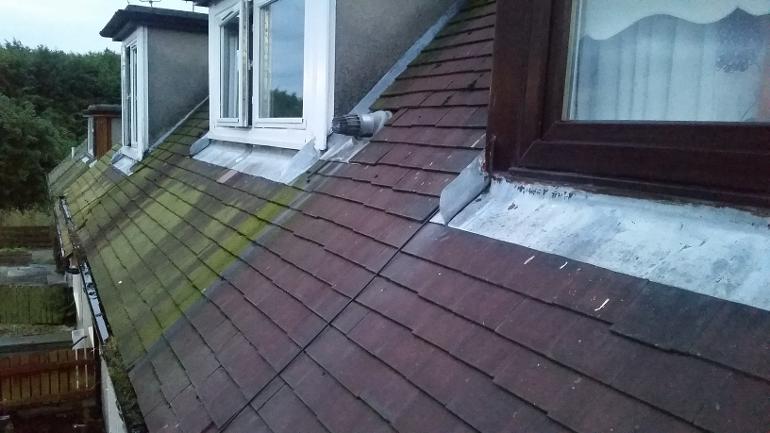 A common problem with traditional verge tiles is the failure of the sand and cement, resulting in water penetrating the roof. The solution is to use verge closure units, mechanically fixed to the roof structure eliminating the need for sand and cement bed. The result is maintenance free and cosmetically more pleasing to the eye.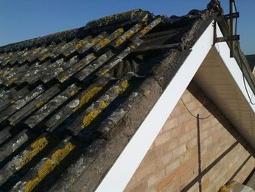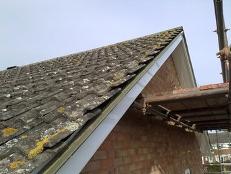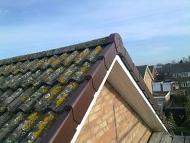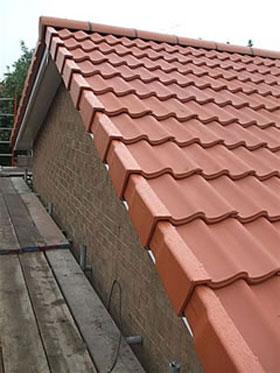 Features & Benefits
Completely weatherproof and maintenance free!
Secure, clip fixing avoids wind uplift problems.

Mortar-free, eliminating wet trades and associated problems.

The one system suits most makes and profiles of single lap tile.

Quick and easy to fix, requiring no specialist tools.
Compatible with any ridge system.
Available in terracotta, slate, grey or brown, to blend with rest of the roof.
Save thousands and have your roof restored by apm24-7
Give us a Call today! 07765664137
Roof Cleaning and Coating Services
IMPORTANT NOTICE!
We strongly recommend that your roof is over 25 years old before considering applying a roof seal or colour coat unless power washing has take place or for any other premature reasons.
Always remove and treat moss, algae, lichen by hand if possible.